Swedish Radio interviews the founder of Mixmo. (only in Swedish)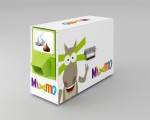 Now you have the opportunity to try out our fantastic machine by borrowing a demo unit from us. Contact Mr. Lars-Erik Fogh for more information!
Read more »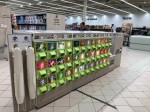 We are pleased to announce that another installation at a Le Clerc store is ready! This store is located in Vern sur Seiche and we wish them every success with the sale of Pick & Mix with our customized machine.
If you are interested in knowing what we can do for you - contact us for a meeting.
Read more »